US to help Kenya manage their refugee crisis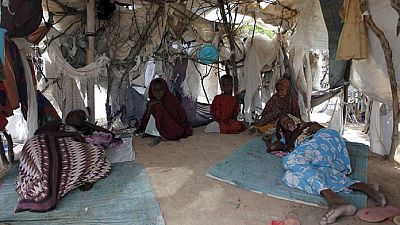 US president Barack Obama has pledged his government's support to ensuring that the needs of refugees and host communities are met.
In a telephone conversation with Kenya's president Uhuru Kenyatta, the US president spoke about the need for strong international support for refugees in Kenya, Reuters reported.
Obama and Kenyatta "agreed that the United States would work closely together on this issue, to better ensure that the needs of refugees and host communities are met," Reuters cited a White House statement.
The two leaders also discussed the challenges Kenya faces in hosting hundreds of thousands of refugees for more than two decades, Kenyan newspaper Daily Nation reported citing an extract from the phone conversation between the two leaders released by the White House Press office.
Kenya has vowed to shut down the world's largest refugee center at Dadaab by May next year in spite of international appeals and warnings that it could be violating its international commitments.
The country's deputy president William Ruto recently told reporters that the camp poses an "existential security threat to Kenya" due to what he said was the "radicalisation by extremist elements in the refugee camps especially of the … idle young people in the refugee camps".
The UN High Commissioner for Refugees, Filippo Grandi during a recent visit to the Dadaab refugee camp however urged Kenya to ensure it follows international principles in repatriating the refugees.