Best rappers of all time in the whole world.
1). Eminem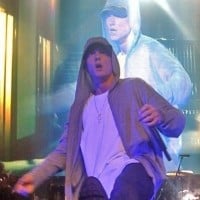 Best flow, best lyrics, best beats, best singing, voice, best rapper ever he's best artist ever. Both of his personality, slim shady and Marshall Mathers, are great to listen to. He has a song for whatever mood your in, If you need to get pumped up listen to Till I Collapse
M+8666
Em is easily #1 his first 3 albums (sslp mmlp and eminem show) showed rap fans a style never heard before. His metaphors and word play are crazy and his lyrics are probably the best ever. He was the first rapper to blow up from the underground battling scene and he always talks about real stuff unlike Wayne and all the other mainstream rappers. Hell the sequel is gonna be insane! SHADY 4 LIFE!
M+6280
Eminem's life made him who he is today, one of the greatest of all time, when I listen to his songs he reminds me of pac, biggie & rakim, one of the greatest of all time and the best rapper alive
M+5114
2
Vote

E
Tupac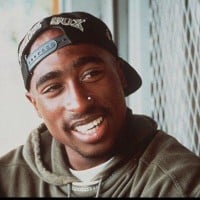 Enough said! Tupac's a community dude.. Rapping for the people, it doesn't get better than that. Eminem is great agreed! But tupac gives a whole new meaning to what rapping is supposed to be about.
M+2994
He is only one of the ultimate, honest as well as Gangsta rapper standing alone for the people who is suffering... His lyrics, flow and husky voice has inspired me and he will be remaining the no1 rapper till the end of time...R.I.P. leasane parish crooks...
M+2185
I agree. Listening to tupac's music is like a journey through his life and thoughts. By the way I started listening to tupac a while after he died, I actually started listening to eminem first. Tupac treats rap as what it should be, an art-form, not just entertainment. Poetry not nursery rhymes, intellect more so than wit. Even in his casual songs strictly for entertainment he still displays a tremendous level of talent. He is immensely passionate about his poetry and has something real to say.
Tupac will forever be the greatest rapper ever... Period!
Followed by Nas...
M+2104
Overrated because of his death, learn your lessons.
Mnew
3
Vote

E
Notorious B.I.G.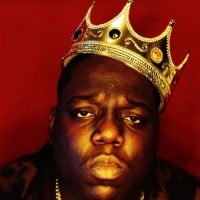 His raps are genius, you can actually picture what he's saying... Story to tell, hypnotize are his top
M+419
He is one of the only 5 Rappers that have reached Diamond...
The Best...R.I.P.B.I.G.
M+227
Sorry its a disgrace that Lil wayne be put above him.. Long live The Flow. Biggie was to the East Coast what 2Pac was to the West Coast. Biggie released the Hip Hop classics "Ready to Die" and "Life After Death" and became a Hip Hop icon. He changed the way an MC flows, and stopped everyone in their tracks when he dropped his verse on "Notorious Thugs" using the Bone Thugs style better than they did themselves. Also one of the great storytellers in Hip Hop, The Notorious One had every element an MC could dream of. Would have easily been number 1 if not for his untimely death in 1997.
M+170
"Who shot ya" is all you need to hear to know he's the best rapper that ever lived -
Bboymakinwitthefrekfreak
Mnew
4
Vote

E
Nas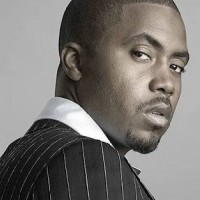 Knowledge and lyricism, A MC not just a Rapper.
He knows brings discussions, He did that with hip hop is dead and the untitled album
He gives you something to think about. He knows the history of hip hop and gives a strong answer to commercial rappers of today.
Old Skool MC KRS ONE praised him and brought a tribute to him. He is respected by Rakim and Slick rick!
He influenced A lot of rappers in the 90 and today. Think about Jay Z, Tupac, Common, Kanye west, Talib Kweli, Eminem.
A Poet! A Rebel, A MC, A Storyteller. Nas brings Oldsckool and New Skool together.
M+95
Nas is the best rapper of all time. 20 years and he hasn't fallen off. Definitely knocks Eminem and 2Pac out of the ballpark. Sad I can't vote for someone else who deserves to be higher like Rakim or Big Daddy Kane.
Nas released Illmatic, the greatest rap album of all time. He released N.Y. State of Mind, the greatest hip hop song of all time. He wrote some of the greatest verses in rap history (NY State of Mind, Live at the BBQ, Purple, Verbal Intercourse), he is original, a great storyteller, influential, the best flow and delivery of any rapper, and he knows his history.
He's not the greatest by far. But he is the greatest. How Eminem and 2pac are higher is a mystery to me. They are the most popular rappers, but they are far from the best.
Nas is all-around, the the Vinci of rap. He is versatile, he can rap about anything, on any platform, any style. He's an adapter. He created some of the best rappers who ever picked up the mic.
M+1
Nas takes his lyrics to a high level of intelligence so not every one will get it or appreciate his unique lyrics, but his message is alive and real. His collaborations with Damion Marley puts this artist to a new and higher interpretation which stands out! The education is real so don't throw away the meal.
M+11
Illmatic, that is all
Mnew
5
Vote

E
Jay-Z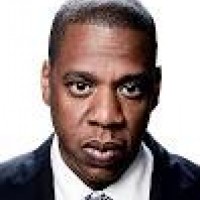 Jay Z is not only one of the best rappers STILL in the game, but he's also one of the most successful men on this planet. Coming from the streets, he turned himself into a business man. He's discovered most of the greatest talents in the industry today. He discovered Kanye. Nobody thought Kanye could rap till Hova supported him. Jay has been putting music out for the past 19 years. What rapper can stay relevant for that long? This dude is in his 40s. And with age, his lyrics have grown. He went from a 90s thug, making freestyles about killing cops with Big L to being one of the most influential artists in pop culture today. Listen to one song on Magna Carta Holy Grail, and you'll be scratching your head to the lyrics. You look up what he's talking about and you realize that Jay Z is a lyricist like no other. He's getting to the point where his music is almost art. Can he spit fast like Eminem? No, but he's got a style that surpasses speed. And the only reason Tupac and Biggie are ...
more
M+47
Okay okay, his old stuff was pretty damn good. But "STILL in the game"? Are you kidding? He hasn't written his own lyrics for 10 years. He's the perfect example of how the rap game is going downhill. Tupac spat things that were way more intelligent and revolutionary and Biggie destroys him in lyricism and flow. I remind you they were the most famous... BEFORE their deaths. They. Ruled.
Oh, AND he found Kanye? Well thanks a lot for bringing another piece of garbage like you to the rap game, Jay. -
Realpbc
M+6
Tupac and Biggie were undoubtably great rappers, Tupac had the lyrics and Biggie had the flow. BUT, Jay has sustained his talent over a number of years by adapting his whole style as time goes on. I know it's unfair to make this point seeing as Tupac and Biggie unfortunately died, but in my opinion, both rappers wouldn't have been able to sustain themselves like jay z has done.
M+28
He tells you he's the best like a hundred times in his songs. Duh
M+21
Way better than nas deal
Mnew
6
Vote

E
Dr. Dre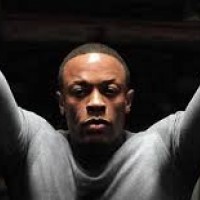 Alright, Dr. Dre has definitely contributed the most to hip hop out of everyone on this list by far. Two start off, he made two of the most classic rap albums ever; 2001 and The Chronic. Anyone who disagrees just has to listen to them. Also he was part of the best rap group ever NWA. He also made the careers of Game, Eminem, 50 Cent, Snoop and even contributed to the Nas career. He is wildly known as the best producer/beat maker ever. He is the best rapper alive.
M+708
He's the father of the hip-hop industry, not being the first hip-hop artist, but having the biggest impact of any artist. He's brought us some of the best, and he's still on top of the game today, working with the best new-school rapper, Kendrick Lamar. No one can take more credit for the history of hip-hop. -
its_joetime
M+12
If it wasn't for him rap would be so much different.. He belongs at 1 or 2, along with eminem
M+508
Dre should definitely be higher up, he is the most influential rapper ever, with classics like 2001 and the chronic. My two favourite songs of all time are 'nuthin but a g thang' and 'still dre'. I've looked down this list and seen will smith, lil wayne, chris brown, drake, John cena, soulja boy etc. , which just makes this a joke of a list straight away! This frustrates me! DETOX!
M+410
Dr dre is awesome. His albums were so badass
Mnew
7
Vote

E
50-Cent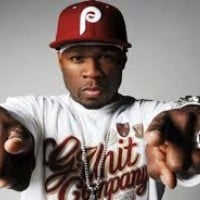 50 cent is a great rapper he's smart and a great business man. Perfected the slow flow.
M+624
Get rich or die tryin his best album sold 15 million he should be in everyone top 10 rapper list
M+495
Best of all time! Great lyrics, done so much for the industry, can freestyle unlike Lil Wayne, doesn't do depressing songs like Eminem all the time. G-Unit!
M+339
8
Vote

E
Snoop Dogg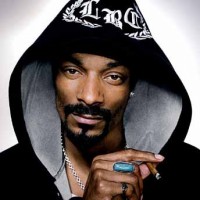 Very world famous, probably one of the faces of this rap era -
roblist
M+390
Just like rick the ruler, he has a cool flow great rapper doggystyle one of the best albums ever made
M+244
He's snoop dogg. Wanye, kanye, and even eminem wouldn't know how to freestyle without snoop
M+218
Kanye doesn't freestyle, no one knew who Snoop Dogg was when Eminem started battle rapping (1985-1986) and Lil Wayne sucks
M+35
He just smokes blunts.
Mnew
9
Vote

E
Lil Wayne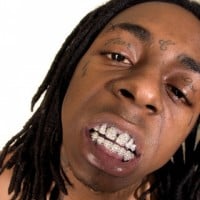 Too many Wayne haters out there. Look, I don't necessarily love what Wayne always raps about, but he always puts out a good song. His lyrics, flow, and entertainment are all top notch.
Yes he has his "sell-out Industry" songs, but he has all produce gems.
M+24
Next time try using facts when you make an argument. Lil wayne doesn't write his own raps because he doesn't write. He comes up with what he's going to say on a track in his head. He is a force in hip hop through both mainstream and underground. His word play is unmatched. He can put together metaphors and similes that even the most prestigious and respected rappers couldn't hope of to think of. Listen to the carter series, the drought series, the dedication series, no ceilings, and sorry for the wait and you'll see. It's not just intelligence behind the mic either, he has flow to match. The guy is a legend and one of the best of all time. It's a shame ignorant people who don't appreciate lyricism refuse to see that.
M-6
Lil Wayne deserves a higher spot on this list, I personally believe he is greater than snoop dogg and 50 cent. The carter series is probably the best rap album series of all time and carter 1-3 are some of the best rap albums of all time. On top of that his mix tapes are legendary. Weezy is defenetly the greatest mix tape rapper of all time. He has won many awards and has influenced so many people even great rappers you see today. It's disappointing to see the hate he gets, just cause of a few songs. I feel like people hate him either cause they are too young to understand what he has done in the past or they are just going with the flow of agreeing with everyone else. Lil Wayne is and will always be my favorite rapper. His music has gotten me through some tough times and I really feel like I have a connection with him. Even some of the greatest rappers agree Wayne is no doubt a legend. You can't mention the rap or hip hop genre without talking about Lil Wayne. I really look forward ...
more
M-9
How can this guy even be this close to a top ten list he's barely a rapper all he has is some good beat and screams that's all -
DonCorleone
Mnew
10
Vote

E
Rakim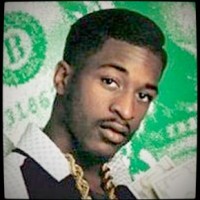 Why are any of the guys ahead of him. Nas, biggy, and Eminem are the only ones ahead of Rakim that are even close to as good as Rakim. And to anyone who is thinking of voting for Eazy-E they should know Ice Cube ghostwrote for him and Kool G Rap is the real godfather of gangster rap not eazy he doesn't even make my top 100 much less 20. -
Chris-1
M+154
The man made the standard for being an MC and he still continues to extend his legacy and to put all these bitch ass rappers like lil wayne and 50 ahead of him is a travesty and a spit in the face of all true hip hop fans
M+104
This whole voting circus clearly shows when the majority of these visitors here started listening to real rap/hip hop.
Anybody who is in 40's now like me has seen the start of this music style and has listened long enough to actually be a fair judge.
Rakim is in a league of his own, and boy it's lonely at the top!
A lyrical genius that can actually rap a complete album without having to default to swearing, now that's impressive...
He's probably too lyrical for most who cannot comprehend it all and prefer to listen to Mc's that fill albums with chrome rims and bitches.
Just look at the fact that it's the most sampled MC of all time, even to this day you hear powerful one liners of Rakim in modern day Rap.
Coupled to a great DJ like Eric B or Primo he cannot be stopped and I'm certain he can take on ANY modern day rapper at any time.
Hat off to the God of Rap who remained the same even to this day.
M+57
Rakim is number 1, there is no doubt at all. Rakim drops knowledge, speaks the truth and is untouchable lyrically. Lil Wayne shouldn't be on this list.